FranklinCovey Law Enforcement Services
Download the overview to explore all of our solutions.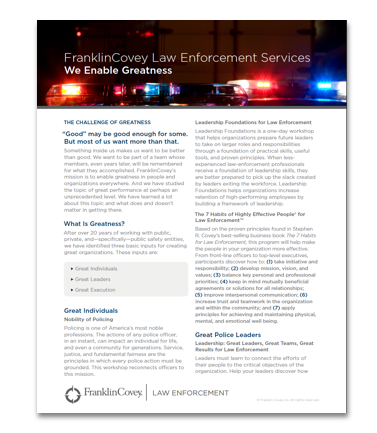 "Good" may be good enough for some. But most of us want more than that. Something inside us makes us want to be better than good. We want to be part of a team whose members, even years later, will be remembered for what they accomplished. FranklinCovey's mission is to enable greatness in people and organizations everywhere. And we have studied the topic of great performance at perhaps an unprecedented level. We have learned a lot about this topic and what does and doesn't matter in getting there. Download the overview to learn more.
Download the Overview
Please fill out the form and we will email you a link to download the overview.