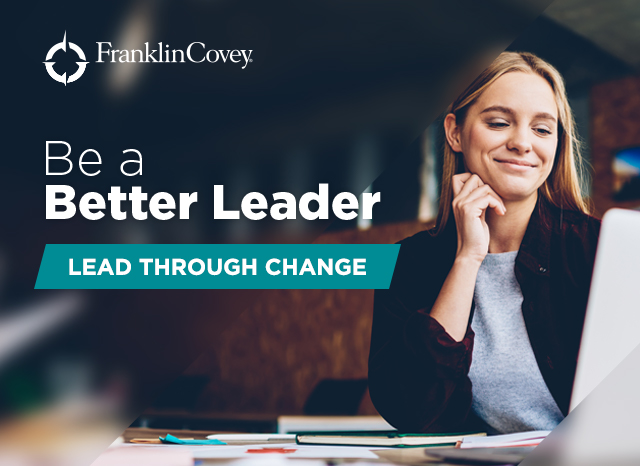 Change happens. It's everywhere, it's increasing in pace, and it's not going away.
Change disrupts every individual, team, and organization. Successfully navigating change requires more than process alone—it's your people who make the change happen. Equip employees at all levels to accelerate and optimize change.
Join us for a complimentary micro-webcast series to learn:
The predictable pattern of change

The leader's role in the change process

How to communicate changes to your team

How to coach your team to adapt to change

The human reactions to change

How to turn uncertainty into opportunity
Please fill out the form to receive Be a Better Leader: Lead Through Change episodes delivered to your inbox on Wednesday and Friday for three weeks.